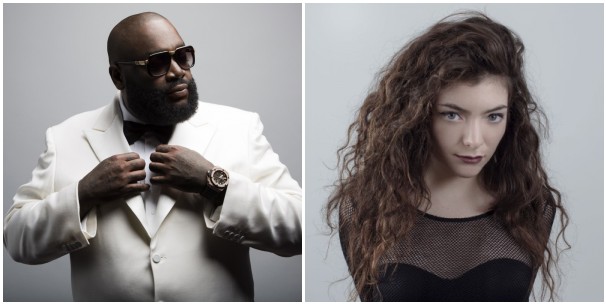 By: Adriene Morton
New Zealand songstress, Lorde debuted her electropop single "Royals" in March 2013, with the help of co-writer and producer, Joel Little. This art pop mega hit was the lead single that featured on her The Love Club EP as it kneeled at number one on the New Zealand Top 40 and stood tall and proud at number one on the U.S. Billboard Hot 100 Chart. 16-year-old Lorde shocked millions as she became the youngest artist to hold spot number one on the U.S. Hot 100 in the past 25 years. "Royals" was undoubtedly a commercial success, selling out 85,000 copies in just 2 months since its release and winning the 2013 Silver Scroll Award, in honor of New Zealand's outstanding songwriters.
The New Zealand pop star sings over a finger-snapping beat and a slow tempo, revealing her unattached interests concerning the luxury and lifestyle of pop artists. She sings, "And we'll never be royals (royals)/It don't run in our blood/That kind of luxe just ain't for us/We crave a different kind of buzz" Lorde shows that she's not looking for the luxe in life, she just wants to "live that fantasy" of a world with no benzes and no mansions, but "a different kind of buzz"… just pure fun!
And there must be room for a boss on this all-time pop jam as Ricky Ross joined Lorde for a verse on the slow tempo snap song. Ross has no shame in his game as he raps about his life in the luxe lane, naming pricey items only the upper echelon can afford: Rose Royces, fur rugs, and of course the dead presidents! It's no doubt that this street-pop mix is on its way to the top! Check it out!
Follow us on twitter@dagrahyndmusic