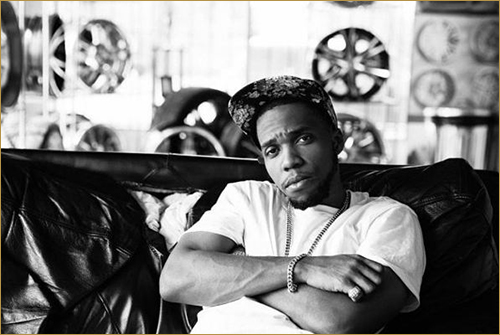 By: Adriene Morton
New Orleans breed, Curren$y has been cruising through life in the clouds lately with his soulful sound, and now he's ready to take flight. Spitta has been releasing a number of mixtapes over the years from This Ain't No Mixtape , Pilot Talk, Jet Life Order, and the list goes on! The 32-year-old is stirring up major hits this year, recruiting A-list artists from all over to work with, and we can't wait to hear the results!
Curren$y reunites with Young Money's Lil Wayne and Birdman for their brand new single, "442″. The rapper debuted the new song on New Orleans radio station Q93 Wednesday night, and it's been buzzing the media ever since! We're use to seeing Spitta team up with his Jet Life crew, but we're in store for something bigger and better this time around! The Monsta Beatz-produced track is pure genius as Curren$y gives his fans some serious New Orleans flavor as he teams up with Cash Money's finest and slays the track.
Spitta kills the hook as he raps: "442 442/Im burnin gas like a 442/We comin through, convertibles and coupes/My OG told me smash anything in front you"
And not to mention Wayne's sick flow: "Money to the ceiling/Pimpin is a gift I opened way too early/Like my hair curly, redbone curvy/Make em run from this/Alright, lipstick on my boxers these bitches love my posture/Quick frankly Im Sinatra Im shark and you tilapia"
We see this pilot is in "Jet Life" mode as he raps atop the soulful beat and takes dopeness to a whole 'nother level. Bump it!
Follow us on twitter@hiphopenquirer
Category: New Music Alert
- See more at: http://hiphopenquirer.com/curreny-drops-442-featuring-lil-wayne-birdman/#sthash.K3rOD4d
I.dpuf