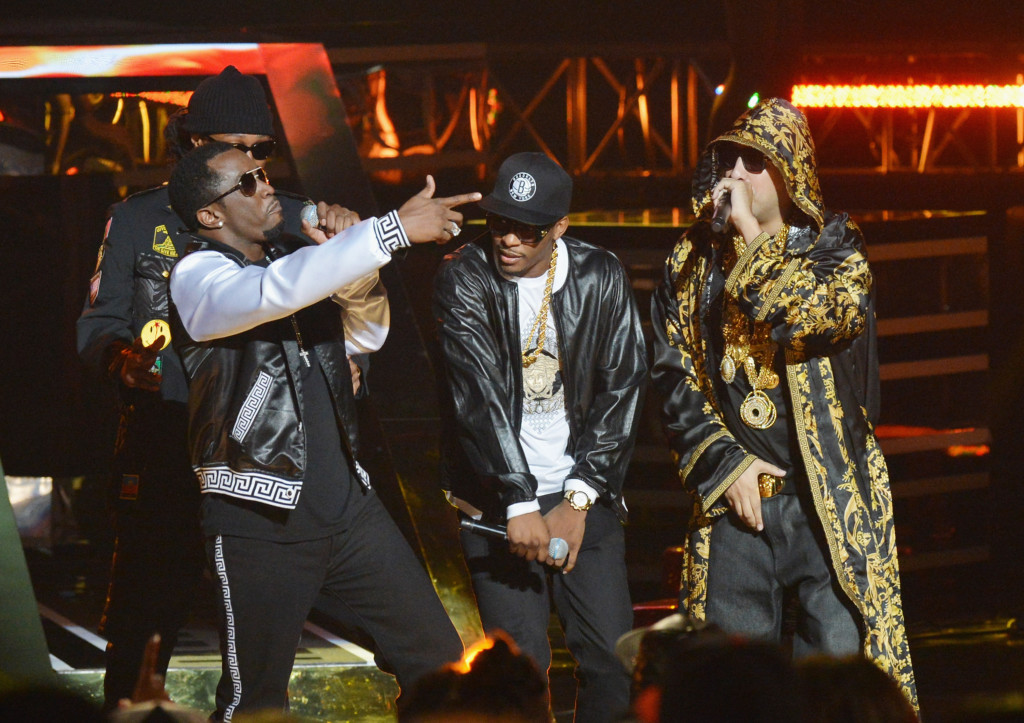 By: Adriene Morton
Whether you're in your car or in the club, we all know how we get when we hear "Ain't Worried About Nothin'" bump through the speakers…but now a remix featuring Diddy, Snoop, and Rick Ross? Talk about a triple threat! We can expect this to be another club banger added to the list! French Montana has had the game on lock lately dropping hits back to back: "Pop That", "Freaks", "Ain't Worried About Nothin'", and the list goes on!
Now we've seen a few spins done for this track, but these four surely topped any and all collabs! Diddy strikes a comeback with his dope lines on the track where he raps:
"I ain't worried 'bout no banks 'cause I get drug money, N—as talkin' like they rich ain't got my son's money."
Looks like this Bad Boy is back in full effect as he joins the A-list MCs on the summer banger and kills it! The four will debut their first performance of their new hit single at the 2013 BET Hip Hop Awards, so we know it's going down for sure!
Follow us on twitter@hiphopenquirer
Category: Latest Hip Hop News, New Music Alert
- See more at: http://hiphopenquirer.com/new-music-alert-french-montana-drops-remix-on-aint-worried-about-nothin-feat-diddy-snoop-dogg-and-rick-ross/#sthash.GsmYPHY
9.dpuf